Although Harajuku maintains the title as one of the major fashion capitals of the world, it was not until having conversations with several different people that I realized many are unaware of where exactly the title "Harajuku Girls" comes from. Personally, I wasn't introduced to the Harajuku culture until Gwen Stefani brought her obsession of Japanese fashion into her music videos some years back.
Gwen Stefani with her Harajuku Girls
Harajuku is an area in Tokyo around the Harajuku Train Station that became a popular residential area for fashion designers, photographers, and models in the late '50s. As the Harajuku neighborhood became more developed throughout the '60s, along with it developed its own culture and style adopted by teens and young adults.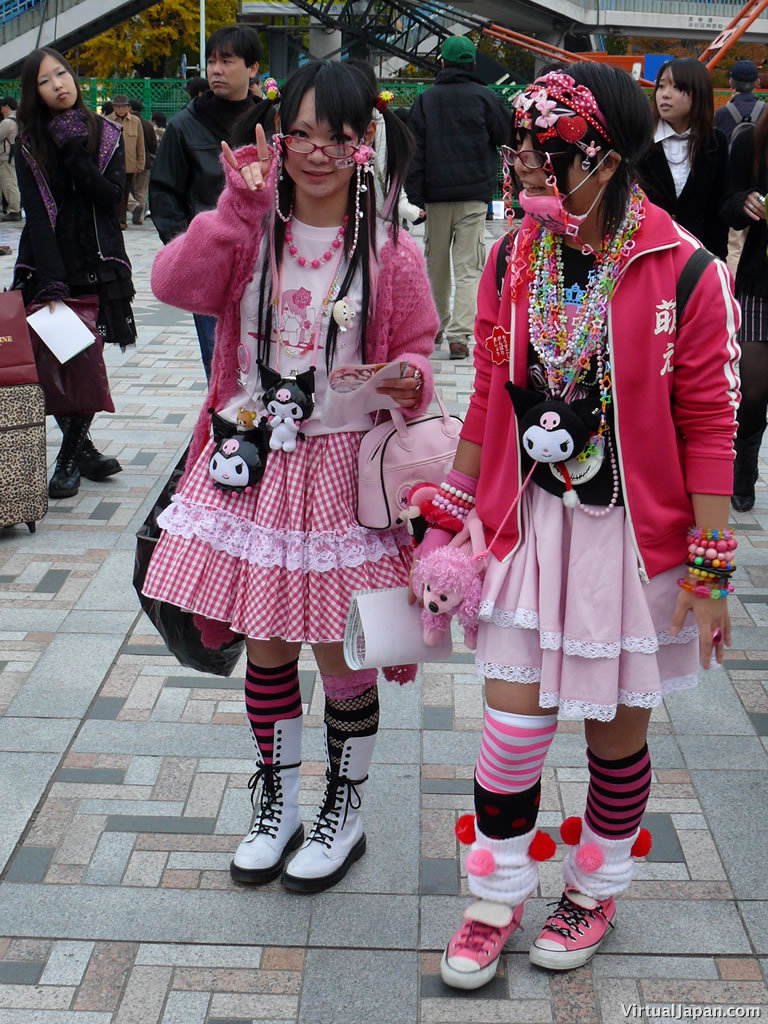 Although there is no single "look" to define Harajuku fashion, probably the best definition I've heard would be "cyber-punk", not only incorporating gothic inspiration, but also costume play and what is referred to as "visual kei" – a movement among Japanese musicians characterized by flamboyant usage of make-up, hair styles, and costumes.
If the world of Harajuku tickles your fancy, you can subscribe to the Japanese magazine FRUiTS, which specifically covers fashion from the Harajuku district.
Harajuku Girls (photo from: mybackpackingadventures.com)